© MacFarlane.org
San Antonio Highland Games & Celtic Music Festival | Clan MacFarlane Hospitality Tent | Helotes, Texas • USA
April 6, 2024
-
April 7, 2024
Join us..
The International Clan MacFarlane Society will be hosting a hospitality tent at the San Antonio Highland Games & Celtic Music Festival in Helotes, Texas, USA.
Mari & James Bittner, Commissioners to Louisiana will waiting to welcome you.  Come on out and connect with your MacFarlane family!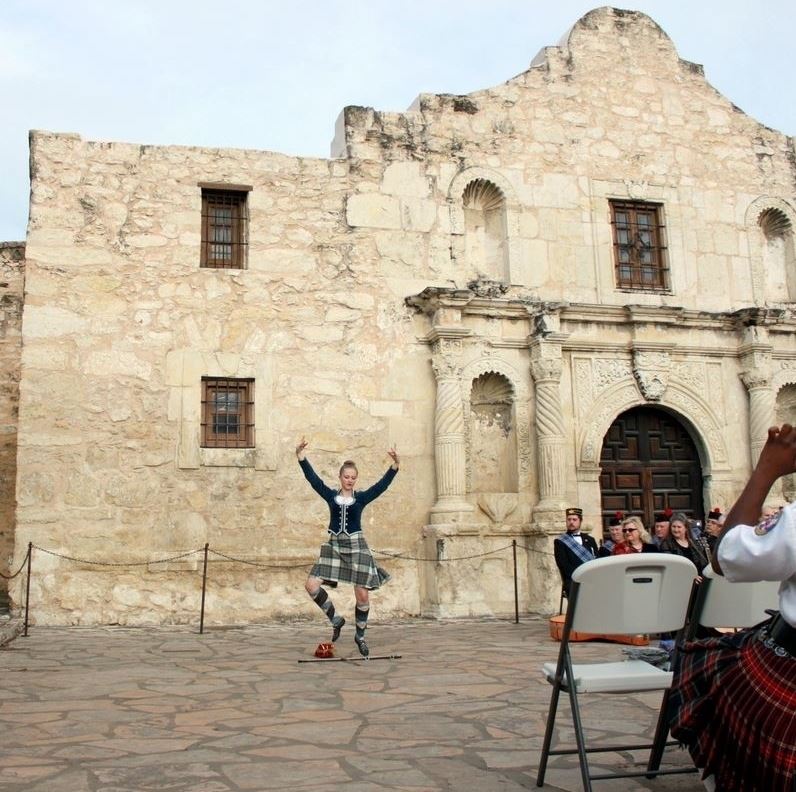 About San Antonio Highland Games & Celtic Music Festival
For years, San Antonio Scots had driven far and wide to hear the drone of the bagpipes, to see the toss of a caber, and to taste the flaky pastry of a traditional Scottish meat pie. Following the 1997 Gathering of the Clans in Salado, a group of these Scots decided it was high time to host their own games. Eager to make the dream of a Highland Games in San Antonio a reality, they drew up Articles of Incorporation for a formal association. On December 3, 1997, these articles were submitted to the Texas Secretary of State and were approved. The San Antonio Highland Games Association was now a reality.
The Association's first meeting was held on January 13, 1998. With 16 people, representing five Clans, a committee was elected to draft bylaws. By February 28, the Association was in full swing. The committee's bylaws were adopted and officers were elected. As word of the Association spread quickly throughout the Texas Scottish population, membership grew steadily after the first meeting.
Initially, the Games were held at Retama Park in Selma, Texas, just north of San Antonio. Eventually, the crowds outgrew the available space and another location was needed. The Association found the perfect location at the Helotes Fair Grounds, where the Helotes Festival Association holds their annual Cornyval Festival. Since re-locating to Helotes, the Games have continued to grow and celebrated their 15th Anniversary in 2014.
Schedule Of Events
Clans 
Heavy Athletics
Highland Dancers
Celtic Folk & Rock Music
Food
Vendors Galore!
Watch this space for more information coming soon!